New types of bearings for automobiles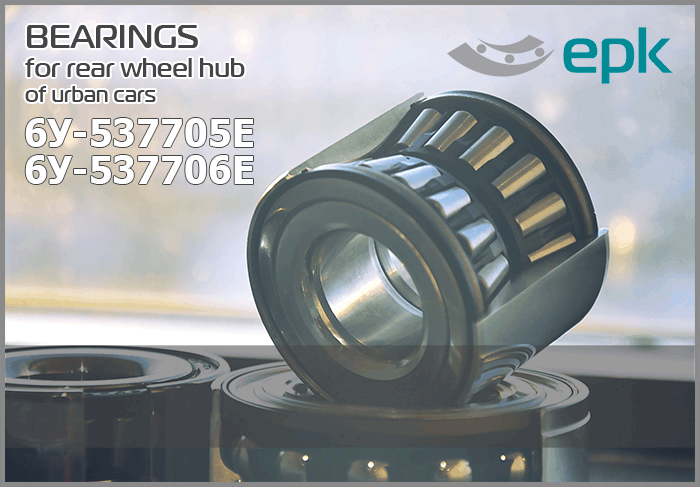 For the last year OAO EPK Volzhsky released the whole range of bearings for front and rare hubs for under Import substitution programme.
The first stage of Import substitution programme in automobile segment had finished in 2016. As a result, two types of bearings were introduced to the Russian autorepair market: 256508Е and 256508 ЕК1/ABS. "These bearings run quietly. The price is two times affordable. It is cost-efficient to buy Russian bearings made by EPK for repairing cars, - consumers say.
The second stage of Import substitution programme in the segment of automotive components had finished in March 2017. Bearings 6У-537705Е and 6У-537706Е for rare hub are brought to the repair market. Designers concluded that bearings during mud-salt tests, driving rotation simulation, cycles of normal and accidental loading demonstrate stable performance.